The Latest EEG Coding Guidelines and Changes
As advocates for legislation that ensure patients receive quality neurodiagnostic care, we strive to maximize reimbursement levels for EEG providers.
That's why we created the latest version of our EEG CPT Code guide. Join the
thousands of physicians and EEG technologist insiders and download our free
guide now.
EEG CPT Code Quick Reference Guide
Need to know 95957 CPT reimbursement in a hurry? Find recording durations
and descriptions for continuous, unmonitored, and intermittent EEG services.
Information Regarding EEG Reimbursement and
Billing
Learn the most recent technical code changes, monitoring definitions,
terminology, and implications for physicians in accordance with the Centers for
Medicare and Medicaid Services (CMS).
Determine your preparedness for EEG CPT code
changes
Can you meet staffing, technical, and patient care demands? Prepare for what's
ahead so you can plan for your future.
Get Our Free 2021 EEG CPT Code Guide Sent Straight to Your Inbox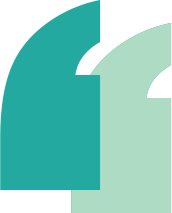 Always striving to provide our customers with peak EEG performance